Shopping Boxes

The orders must be placed at least 6 hours before the pick-up.
We are open for pickups from Wednesday to Saturday between 4pm and 5pm.
If you prefere a delivery or another pickup time do not hesitate to write us an e-mail or call us at +49(0)178 1445664.
Thank you

Pic-Nic week-2
the box contains:
125g Burrata Pugliese DOP
125g Gorgonzola DOP
100g Air-dried Capocollo
200g Datterino Rosso
Basil
Stalk Celery
Bottle of Rosé Matilde, COLD
Karloff Famous Bread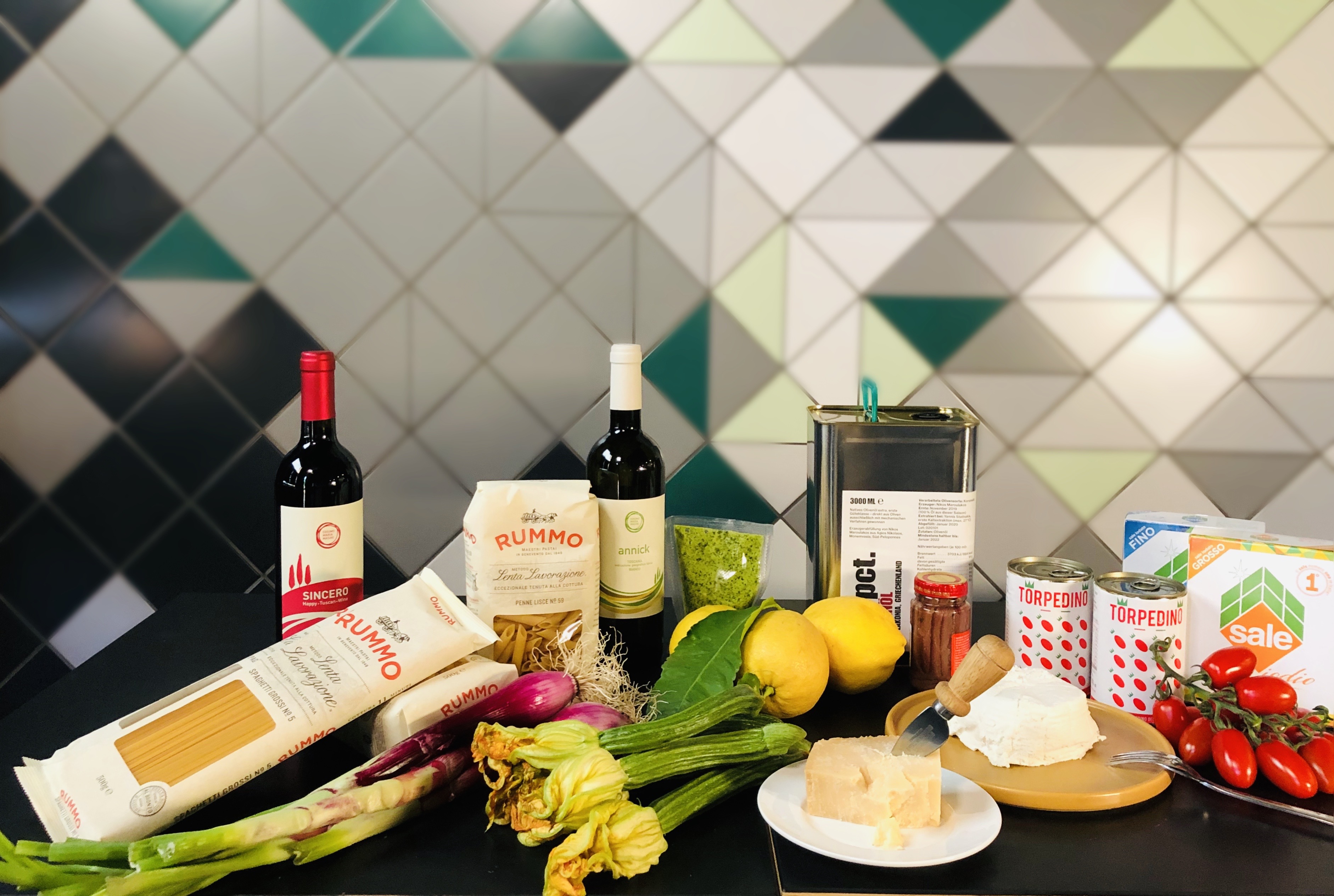 Pasta Box week-3
the box contains:
Basil
100g Parmigiano Reggiano Bio
200g Datterino Rosso
Cipolla fresca Tropea
Olive&Capperi
1 Can Torpedino Tomatoes
1L bottle Extra Virgin Olivoil 100Pct.
1 Glass Alici sott´olio
Homemade Rocket&Almonds Pesto (for 2-3)
500g Spaghetti n°5
500g Penne Lisce n°59
500g Fusillotti n°155