Karloff-HOME-cooking
Fully restaurant experience at your homeplace. Original recipes from Karloff_Lokalino.
We do the time wasting preparations, you pick up and play the chef in your kitchen.
Between 4pm and 5pm from Wednesday to Saturday. Pre-Order ONLY, 6hours minimum notice or give us a call.
Spaghetto Nerano
Pasta fresca with zucchini 3-ways, cream of Provolone,
Basil.
Asparagi
Parmigiano
Almond Crumble
White local asparagus, Parmesan fondue, almond-bread-crumble.
or
both in the menu
VERDE
2 courses
vegetarian
Pietre di Mare
Black pasta-fresca filled with Loup de Mer, red scampi sauce, burrata.
Polpo 477
Oktopus tentacle, 4 hours at 77°C.Potato-Nduja cake, ink sauce and greens.
or
both in the menu
MARE
2 courses with fish
Casoncelli
Pasta fresca filled with veal ragout, butter&sage, Parmesan 24M, veal and vegetables paste.
Entrecóte di Manzo Italiano
Italian Beef Steak ca. 200g, slow cooked Chicoree, reduction sauce from Ripasso di Valpollicella.
or
both in the menu
TERRA
2 courses with meat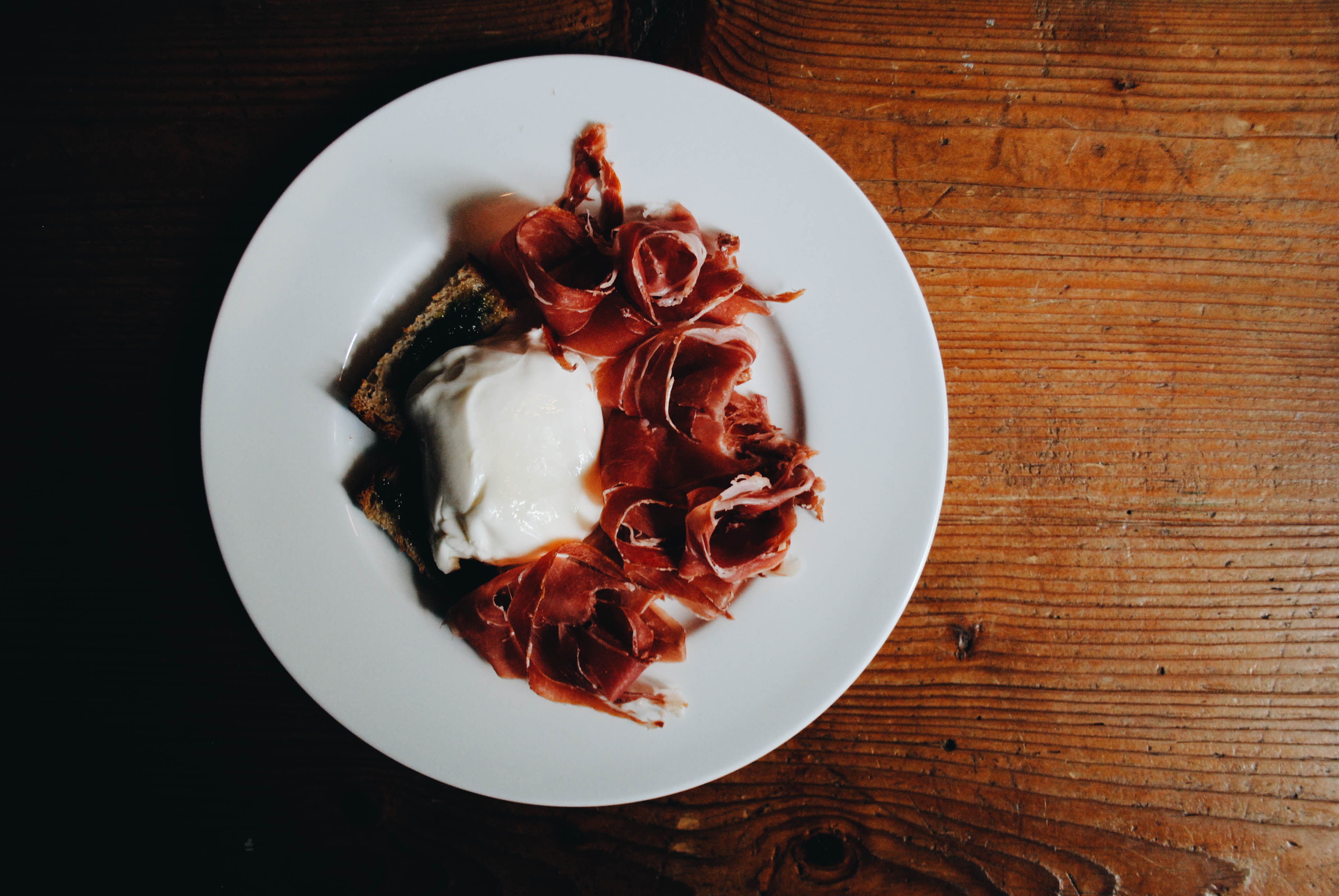 Burrata e Prosciutto

Fresh chees from
Puglia with our
36 month
air dryed Prosciutto.
Tiramisú
our classical ready to take-away.
Brot&Butter

Half a loaf of
Karloff´s tasty Bread and our Sorrento´s lemon butter.